The coronavirus emerged in only December last year, but already the world is dealing with a pandemic of the virus and the disease it causes – Covid-19.
Everyday, we are facing a terrible situation….
I coded a special EA for all.
Please open EURUSD TF M1 and attach EA.
This is multi currency EA.
This is a free EA with no limitation.
Please test in demo account first with default settings.
If you have good result , please share the result.
Let's fight and beat Corona virus!

FT now!
Max floating is $72!!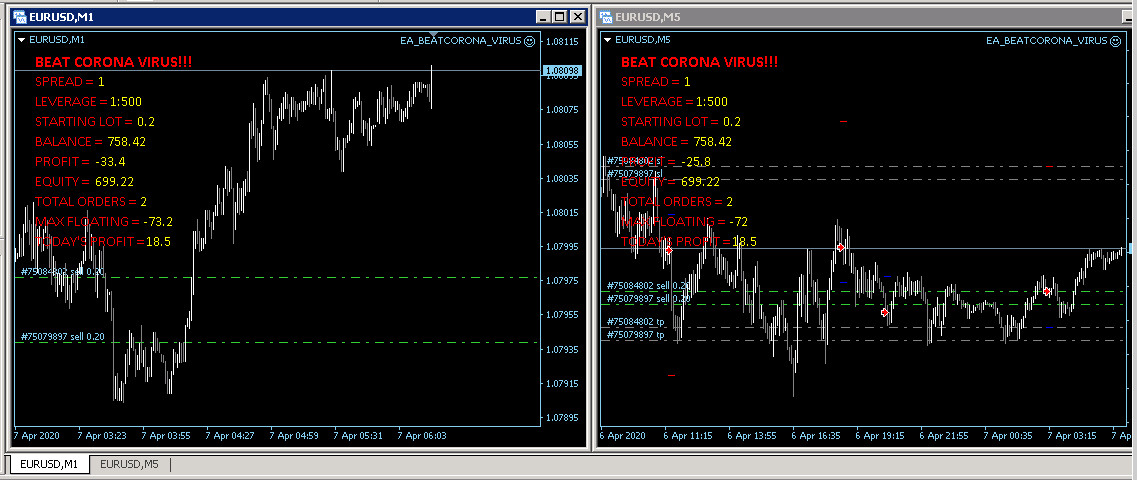 Secret recipe!