Today I made this EA.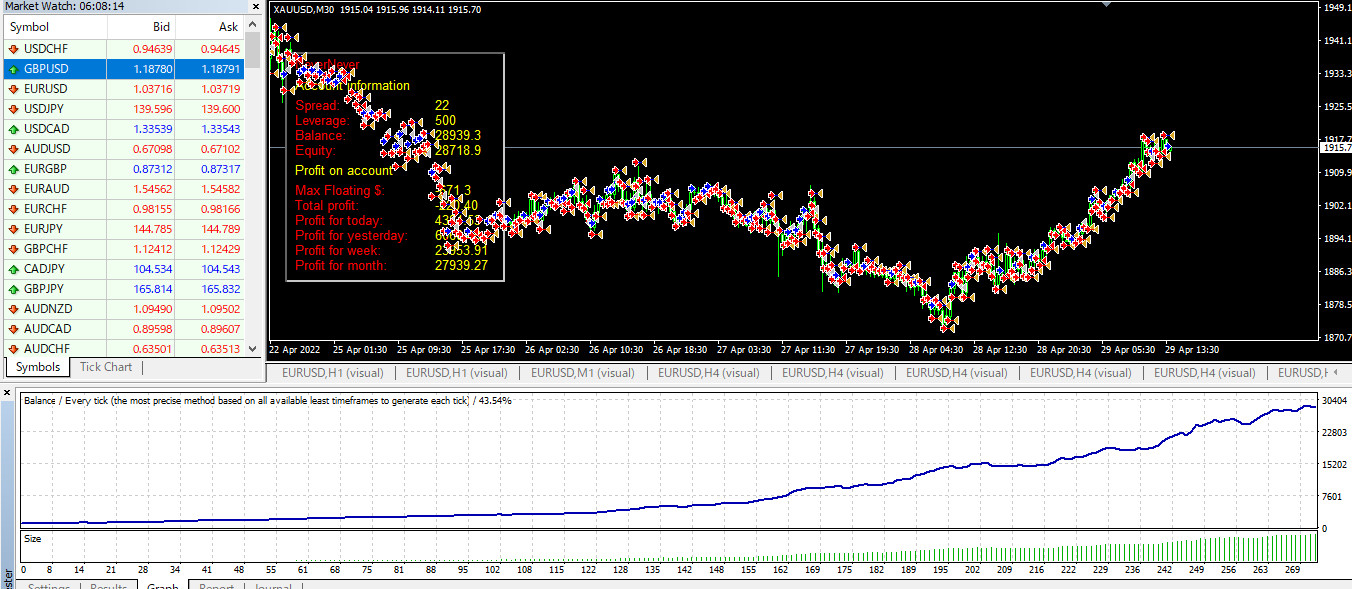 The EA will entry almost every candlestick
EA_NeverNever
It is already optimized for XAUUSD.
Default set is Risk 5% (Lot size is increased based on the balance)
---
Please test with everytick mode
XAUUSD M15 / M30 / H1/ H4 is the best!
XAUUSD M15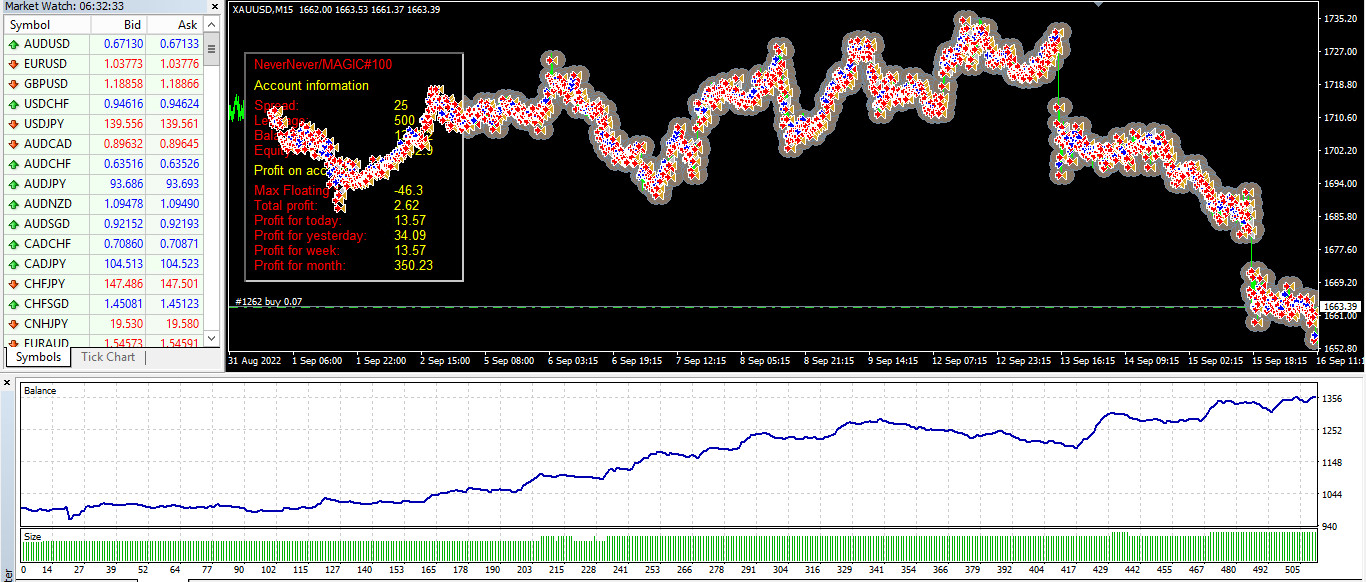 XAUUSD M30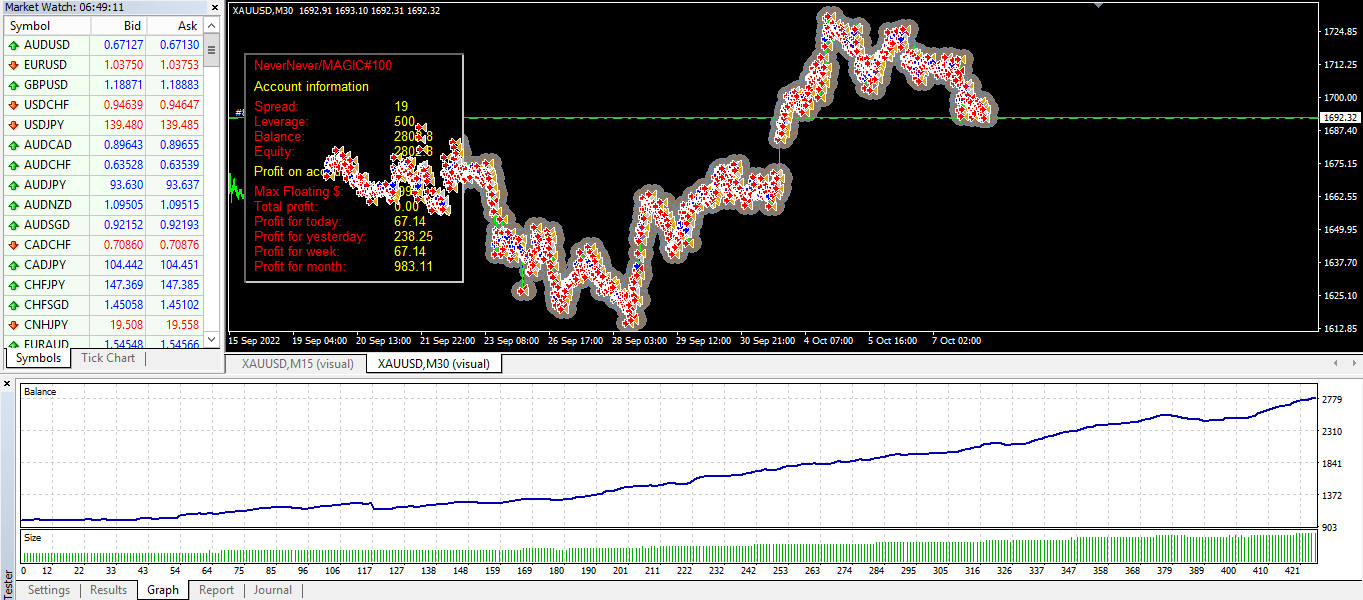 XAUUSD H1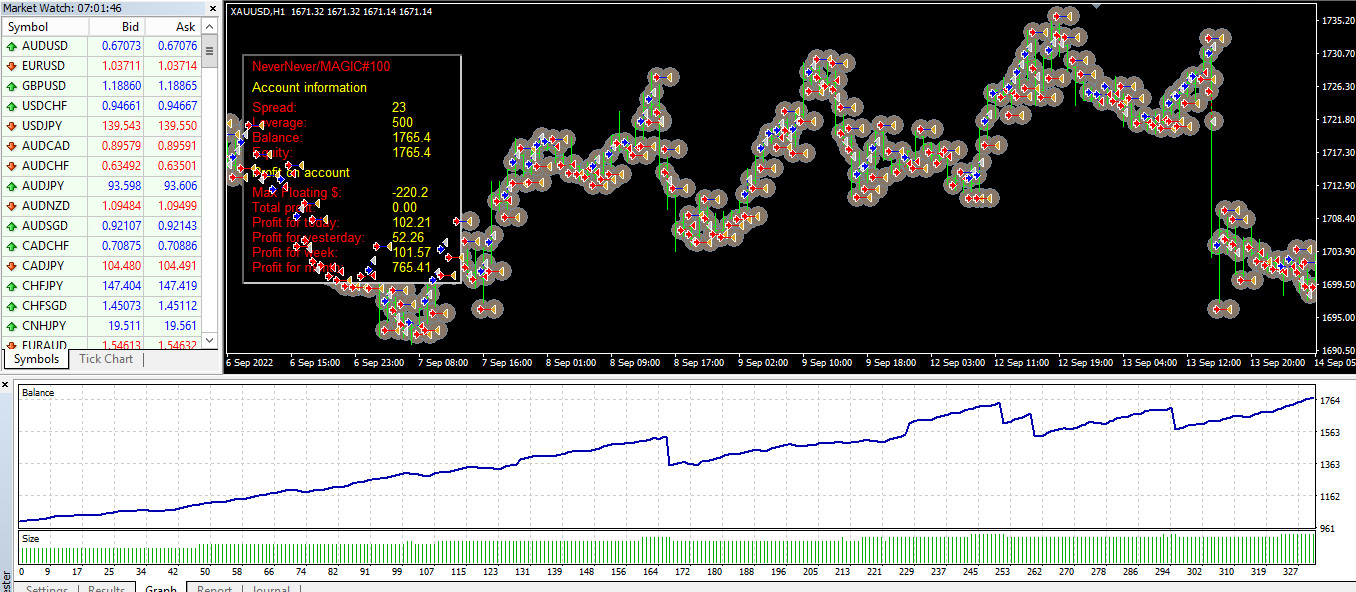 XAUUSD H4
---
17-Nov  Pending delete bug fixed.
17-Nov  Lot size calculation bug fixed.
Please try to download again.