I am just thinking about how I can code pips distance by AUTO.
If the chart is trending , the pips distance is bigger , safer but profit is small.
If the chart is ranging the pips distance is smaller , more profit.
It is better if EA can change pips distance by auto based on ATR value.
I am testing how it works.
Below picture is backtest result.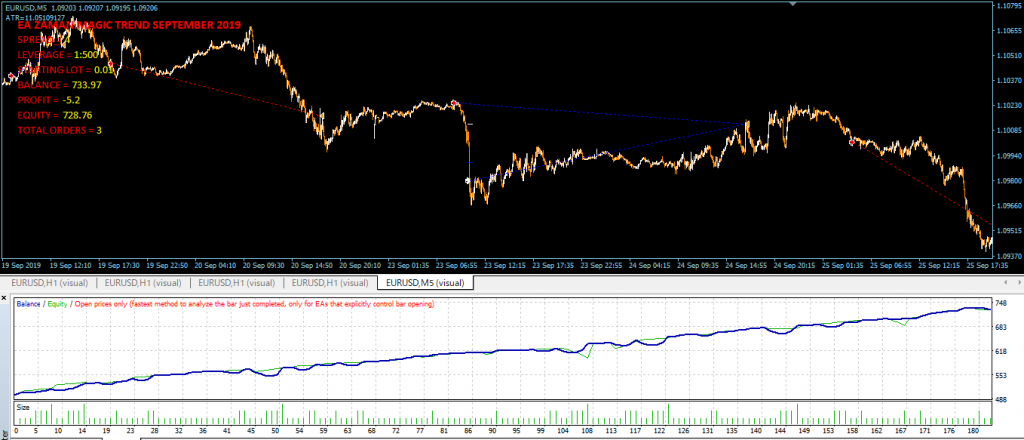 But it is no that simple. My research is to be continued…