This is new EA , which is called BalanceHedge (It is free EA for Tanaka lover.)
Entry signal is RSI overbought and oversold.
Martingale order is placed as Hedge.
Hedge lot size is calculated based of BUY and SELL order profit.
If current buy order profit is more than sell order profit, then Hedge buy lot size is bigger.
You can select Hedge lot size Multiple.
DD should be higher, so you can limit Max lot size.
I think this EA may work in Cent account.
Longer time-frame is better.
Can anyone help to FT ??
EURUSD TF H1 default
USDJPY TF H1 default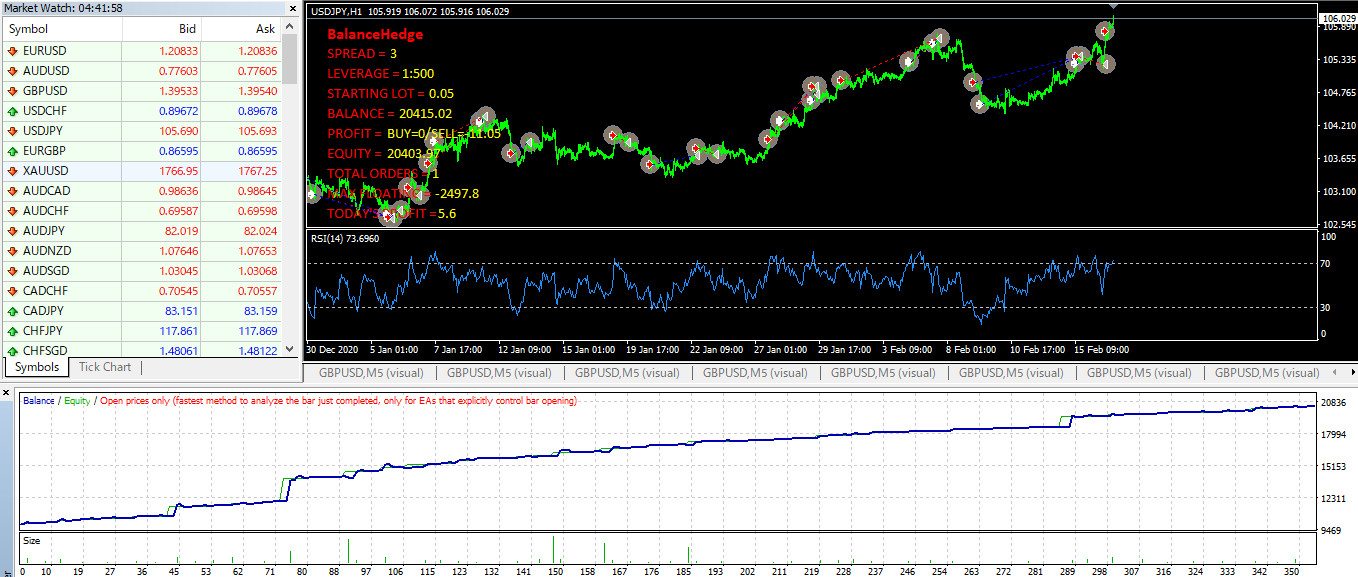 I hope you can find the good parameter !
---