EA everything [free EA]
This is based on envelope and candle stick patter. (No martingale EA)
TP=0 , SL=0 but the order is closed by Basket profit dollar for BUY/SELL separately.
Please find the best parameter by each currency pair.

If you input bigger deviation value, entry is less but more stable.
Please find the small DD conditions.
You can change pending order distance. This is important parameter to reduce DD and avoid bad entry.

EURUSD H1 deviation 0.3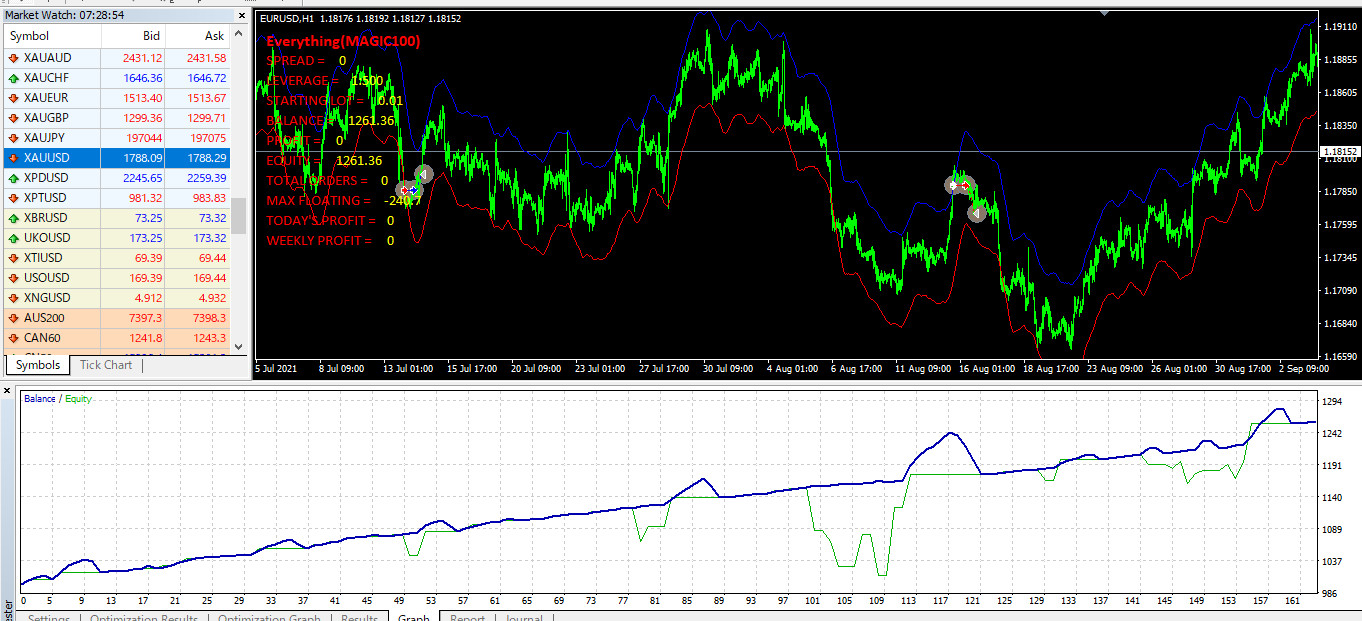 ---