Budai made the indicator.
So I coded for him.
Basket profit $1 is good with 0.01 lot.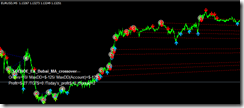 This indicator has many arrow signal, so
you can reduce by using order distance pips=10 or more…
Maybe you can attach several chart at the same time
and close orders with basket profit.
PF=2.53